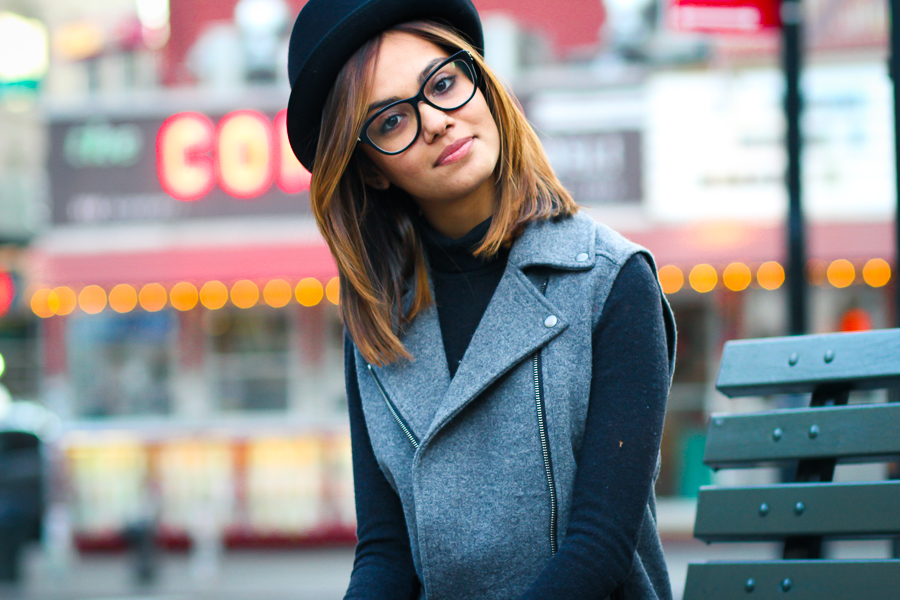 In this latest inspiration guide, we sat down with Jennifer Ehrenfeld, senior vice president of design at Cache clothing in the Garment District of New York City. We're here to ask Jennifer a few questions about what goes into the making a collection and how she and her team start to create the look we all want to have.
Can you take us through the concept and process behind the February collection?
It's really all about trends; we are such a fashion trend based business here at Cache. We are always looking at and immersing ourselves in trend research whether it's from runway or from street style. Also, (we are) looking back, to reference the archives here at Cache. We have an extensive archive collection that we can really draw from. Our woman really loves print and color so that's such a huge influence for us when we are creating the collection, so we keep that top of mind throughout the creative process. In designing the February collection we really wanted to stick to classic combinations of reds and pink tones off of black and white — accenting beautiful florals, the trend for soft dressing and just great pieces that our customer would love.
You mentioned colors. How do you come up with the color palettes and textile designs?
We attend all of the textile shows throughout the year and some of the color stories start with what we see at the shows — they are important to the fashion business.  Often we are inspired with what we see on the runways at the international fashion shows. We also take into account what our customer really likes as far as color and use that as a barometer as well.
For the prints, while we look to the trends, we have such an amazing textile design team here that really can create amazing works of art. Really manipulating the prints and taking them into these beautiful, beautiful dresses.
What was some of the inspiration behind the direction of this collection for yourself and your team?
Today we are a global society much of what we see and do is affected by pop-culture, in the music, film and the arts.  So much is happening with street style and with bloggers like you, Morgan, so my team and I like to take a 360° view of the world as we look for inspiration.
When creating a new collection what is some of the things that inspire you and your team?
It's all about being relevant. As I mentioned earlier, there so much happening today in street-style –there is this underground movement from bloggers on an international platform – it's exciting! We've been really following and learning a lot from those influencers. And as we are a multi-channel retail brand with an ecommerce platform, it's really important to understand and predict what our customer wants regionally as well as globally.
How would you describe the Cache girl?
The Cache girl (she) is confidant, she loves to have fun, she loves fashion, she really loves to take care of herself and feel good about herself and we love to celebrate that with her.
What is one of the most exciting things about seeing your designs come to life?
The thing that is so cool about watching a design come from sketch into reality is that fashion is really like sculpture. Its taking something and watching it go through every single step.
The thing that I think is so cool is that we really try to envision something as we sketch a design but as its coming into reality it oftentimes morphs as we are draping it or as we are fitting it and it really sort of takes on a life of its own and evolve into something completely different from what you had initially intended and that's what I think is so exciting and cool about fashion.
Who most inspires you in your life?
I know it sounds predictable but I have to say my mom is one of my biggest inspirations, she is a lifelong learner and really tries to move herself forward, embracing what is new and relevant in the process; I really hope I continue to do that in my life as I get older. Tom Ford is another inspiration, coming from where he has to what he represents now. I have a huge admiration for him, and many of his clothes. I also have Tom Ford glasses that I adore – he is a big inspiration to me.